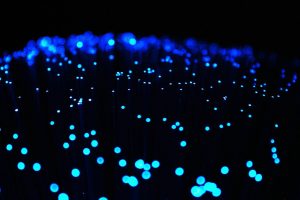 If you're evaluating a potential office move, the first thing you'll notice while planning is the effect it'll have on your expenses.
From hiring movers to replacing hardware and furniture goods or evaluating your change in utility costs, the expenses of an office move add up quickly — regardless of the size of your business. Any project manager who has overseen an office move will tell you, it's the costs you don't plan for that make or break your transition.
One of the largest expenses often comes in the form of infrastructure. If you can afford to build a wireless network or install fiber from scratch, you'll need to take action to start the build months before your employees are able to move into the new space. Unfortunately, paying rent in two locations is oftentimes more than a small- or mid-sized business can manage.
Luckily, new services are emerging to evaluate the viability of communications infrastructure for commercial real estate. Let's explore how these services make it easier for businesses to make informed decisions about office move planning and budgeting.
Introducing the Wired Certification
As the world of telecom technology and terminology grows at a tremendous speed, unfortunately much of the information about the industry and solutions only makes sense to experts in the field. This makes it difficult for business owners unfamiliar with the latest advances to make the right decision for their company.
Much of what Bandwidth Simplified does is to serve as the boots on the ground for our partners. We march into the telecom arena and are able to bargain for the best options and network solutions for our clients, because we know the ins and outs of the business.
Luckily, services like Wired Certification are making it easier for business owners to assess the viability of a building's technical offerings and help make decisions about selecting a location for an office move.
Interested parties can visit wiredscore.com to access a list of "Wired Certified" buildings in their area.
What Does Wired Certification Include?
As internet connectivity is top three among the most important factors for tenants who are searching for office space, Wired Certification provides transparency and access to this valuable information.
The main takeaways from a Wired Certification bundle into a commercial spaces' connectivity, infrastructure and readiness, but the full report includes a more robust analysis, including:
Variety of internet service providers available for tenants to choose from
Cable types and services available (high speed fiber internet, cable TV, fixed wireless)
Availability of diversity features (such as multiple points of entry and risers)
Availability of spare capacity for additional equipment and cabling installations
Documentation in place to streamline installation and service delivery processes
How does Wired Certification help my Business?
Simply put, the information garnered from this service will save you a ton of time in research and phone calls. Mainly, the advantage is transparency to help you whittle away the bad opportunities and identify viable leads at the start of your search based off your needs.
For instance, if you're running a call center or customer support network with large bandwidth needs, you can begin your hunt by searching for commercial real estate services that offer pre-installed fiber cabling — reducing your time spent on research significantly.
Wired Certification also offers connectivity regulation for the development of building projects to help ensure the end result meets the needs of potential tenants.
Once you've identified your business needs and viable locations, it's time to evaluate your existing telecommunications services to determine what can be upgraded, replaced or swept to best serve your business.
This is the stage where we're introduced to most of our clients. People come to Bandwidth Simplified for help translating the expanse of telecommunications materials to find the best opportunity for their business. Based on your needs, we reach out to various providers to not only broker the best solution for our clients, but to negotiate deals on our client's behalf and ensure the best services available.
If you're planning an office move but don't know where to start with telecommunications, contact us to set up a free consultation.
How to Find the Right Telecom Infrastructure for your Office Move